July 1, 2014
Comments Off

on It's My Pantry and I'll Dance If I Want To!
I can hardly believe that after almost 5 years of living here and seriously thinking about this project for 2 years – it's done! One of the things with living in a house is making it work for you and your family. Putting your stamp on it. I have always wondered if our "old" pantry really met the needs of the previous owners. It was an unusual space. Actually, I'm not even sure it was originally meant to be a pantry.
There was a space for a closet rod at the top – underneath that shelf. This could have been a secondary closet (we have another closet very close to this one)? There was a lot of wasted space for us. There was a top shelf and some shelves on the side. I thought horizontal shelves would be much better.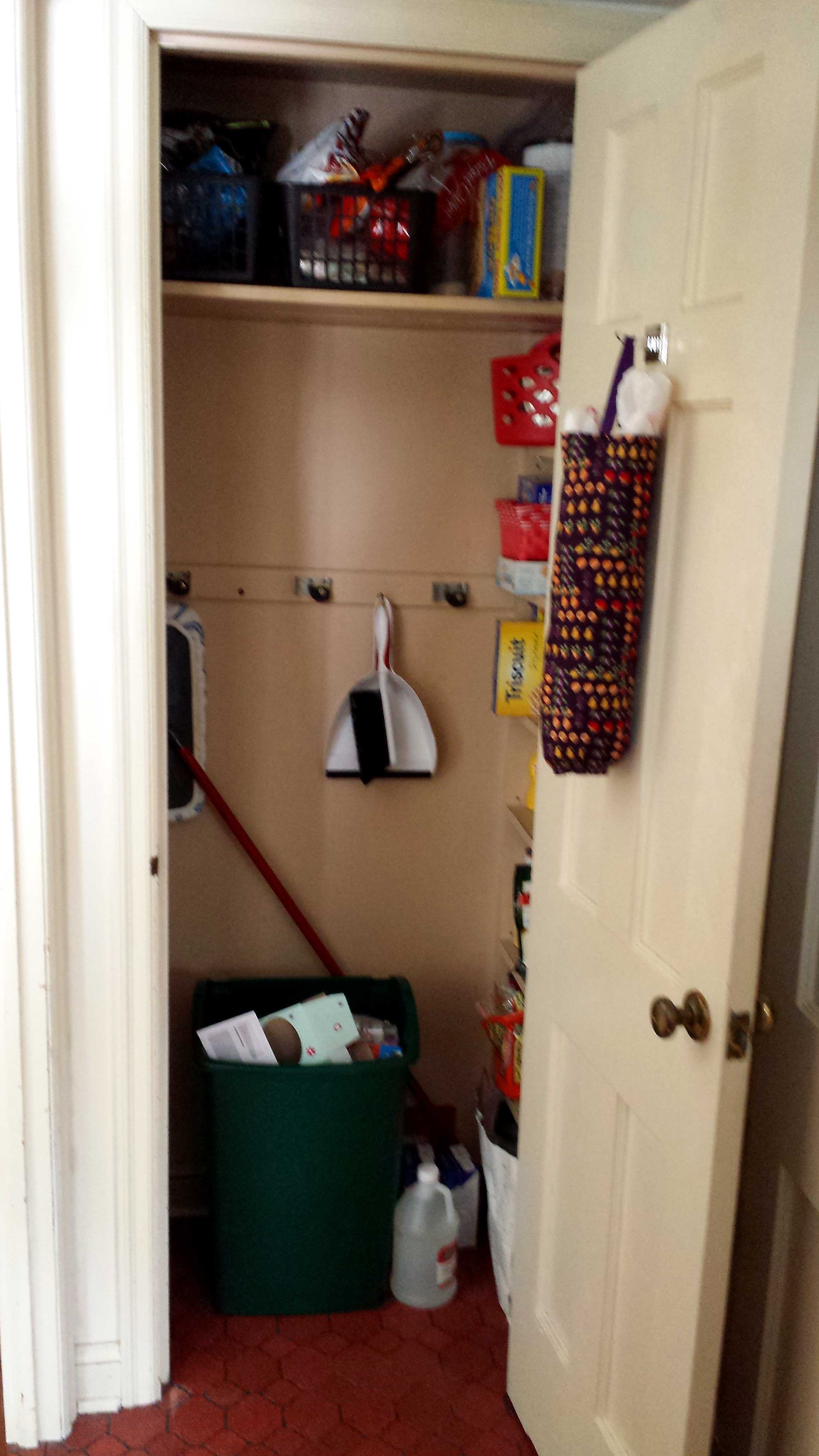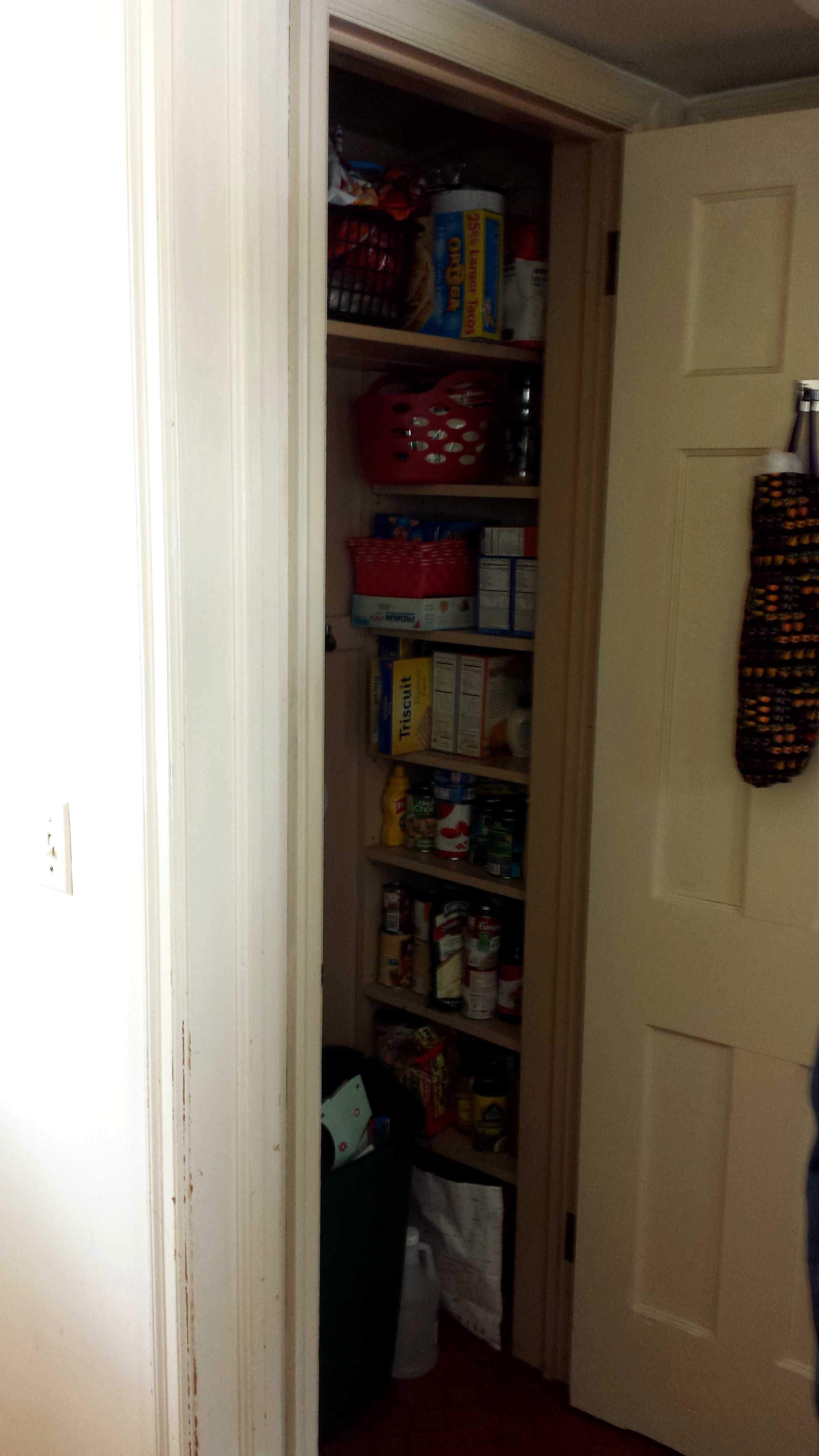 First, though, I had to move the cleaning stuff – broom, swifter, etc. Those were going to the garage (which is attached so not far away/inconvenient). I replaced another wood/bar combo and put up an "official" holder.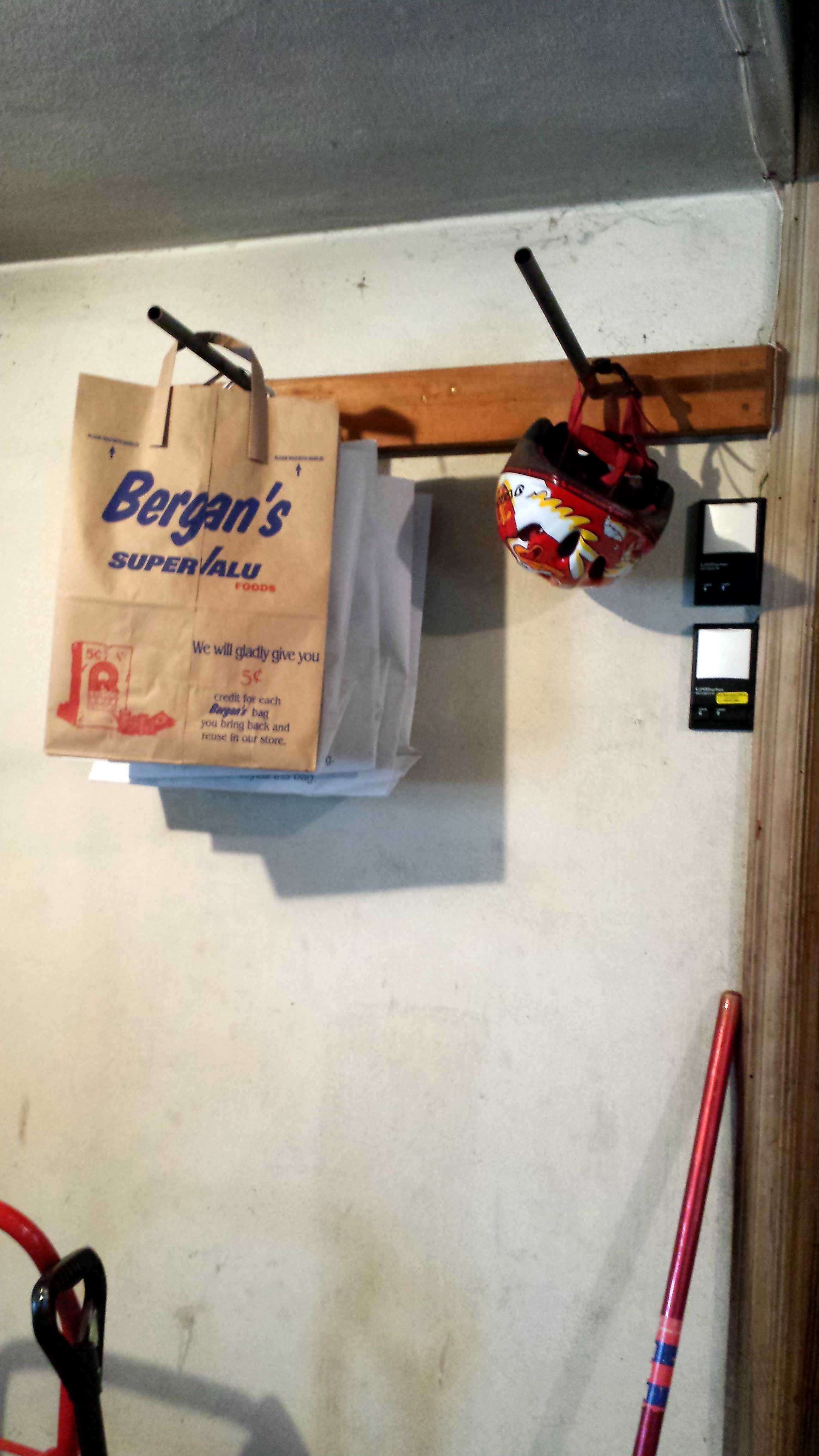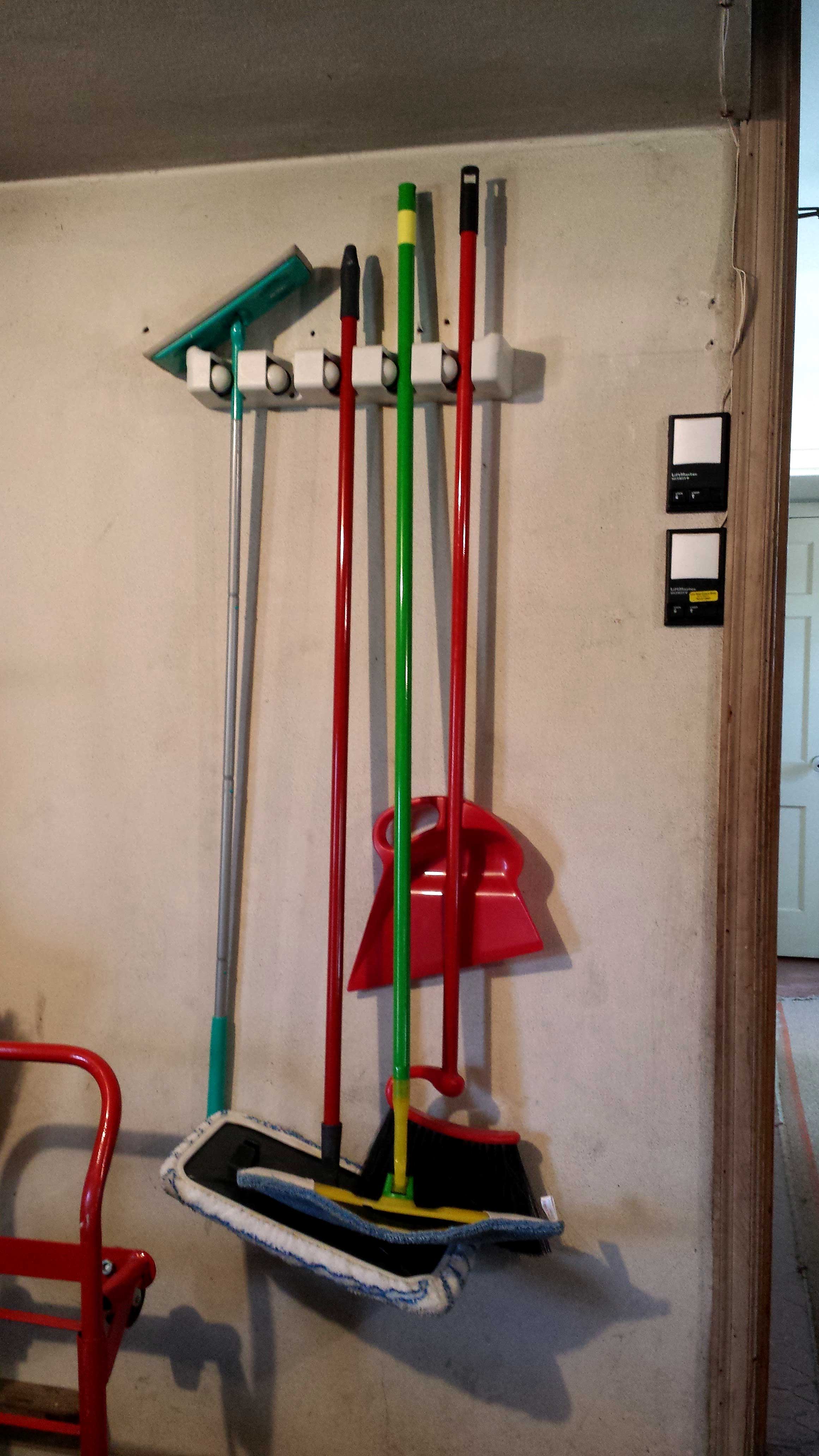 Then it was time to demo part of the inside and figure out what color I wanted.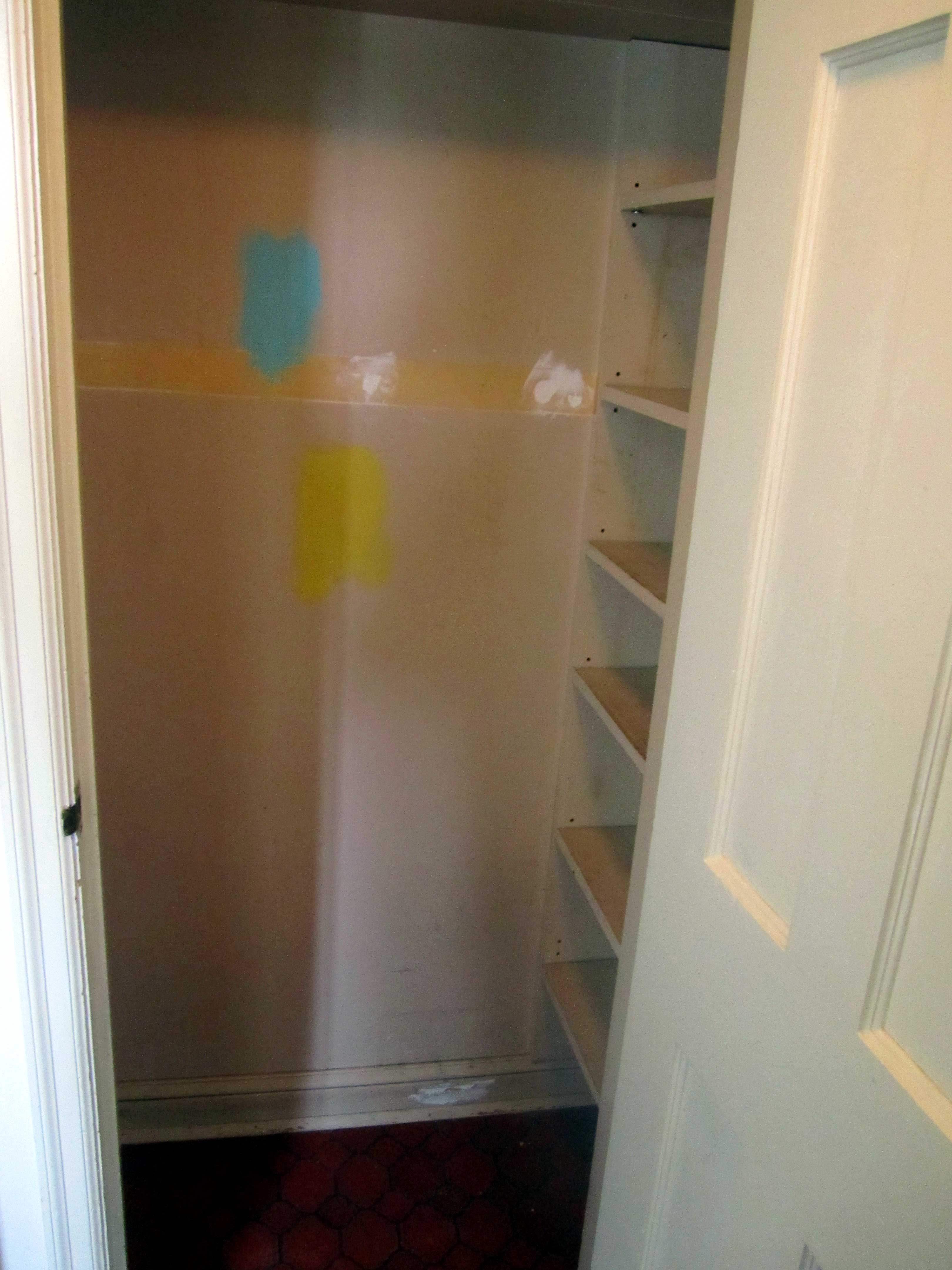 The yellow seemed too drab when it was darker at night. But the blue – oh my! the blue! – looked great all times of the day.
So after demo was done, I did the first coat.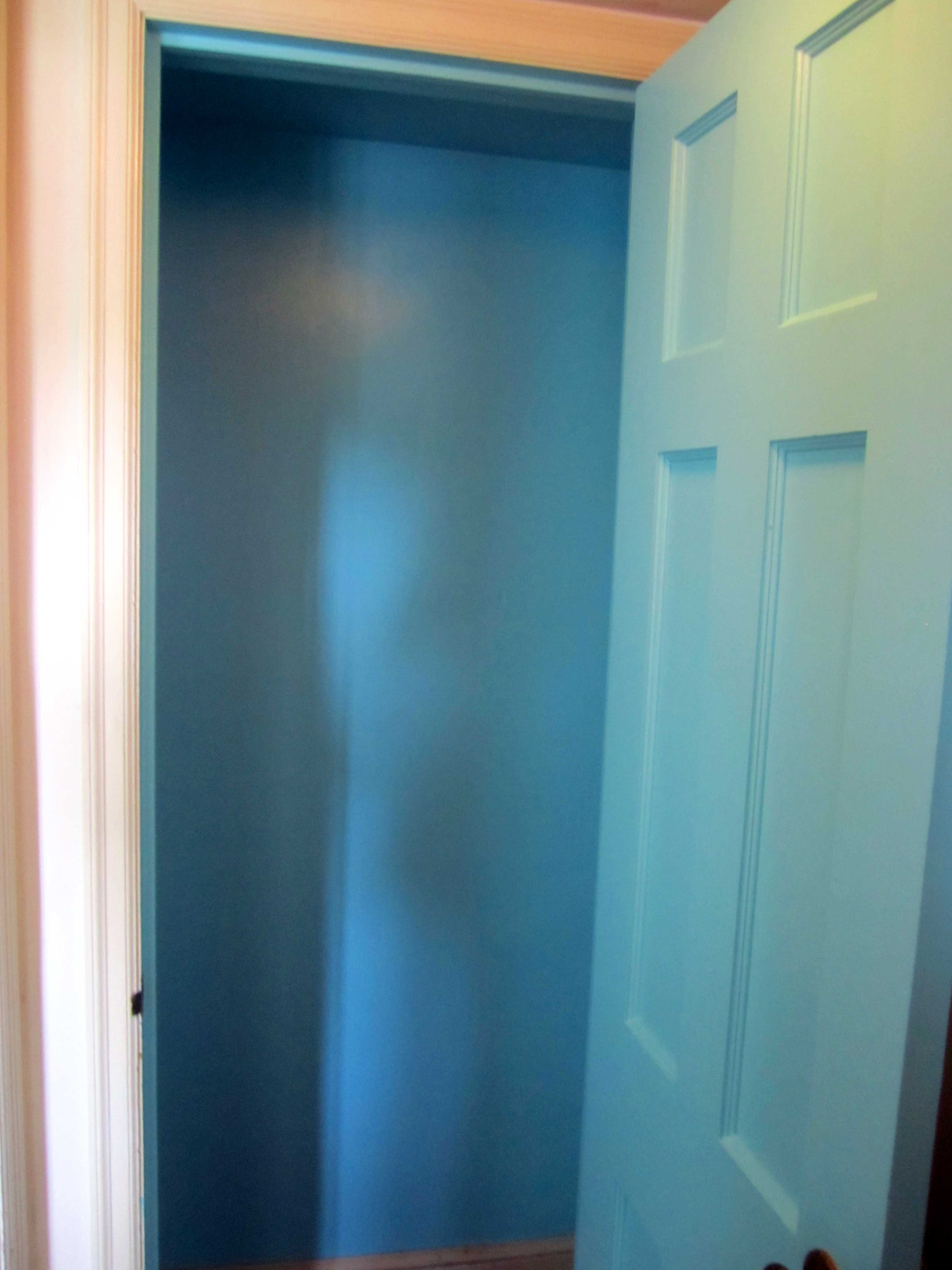 I was loving it! So I did a second coat. Then I added a twin track system from Home Depot with some nice crisp, white HORIZONTAL shelves. And finally, added an over-the-door organization system too.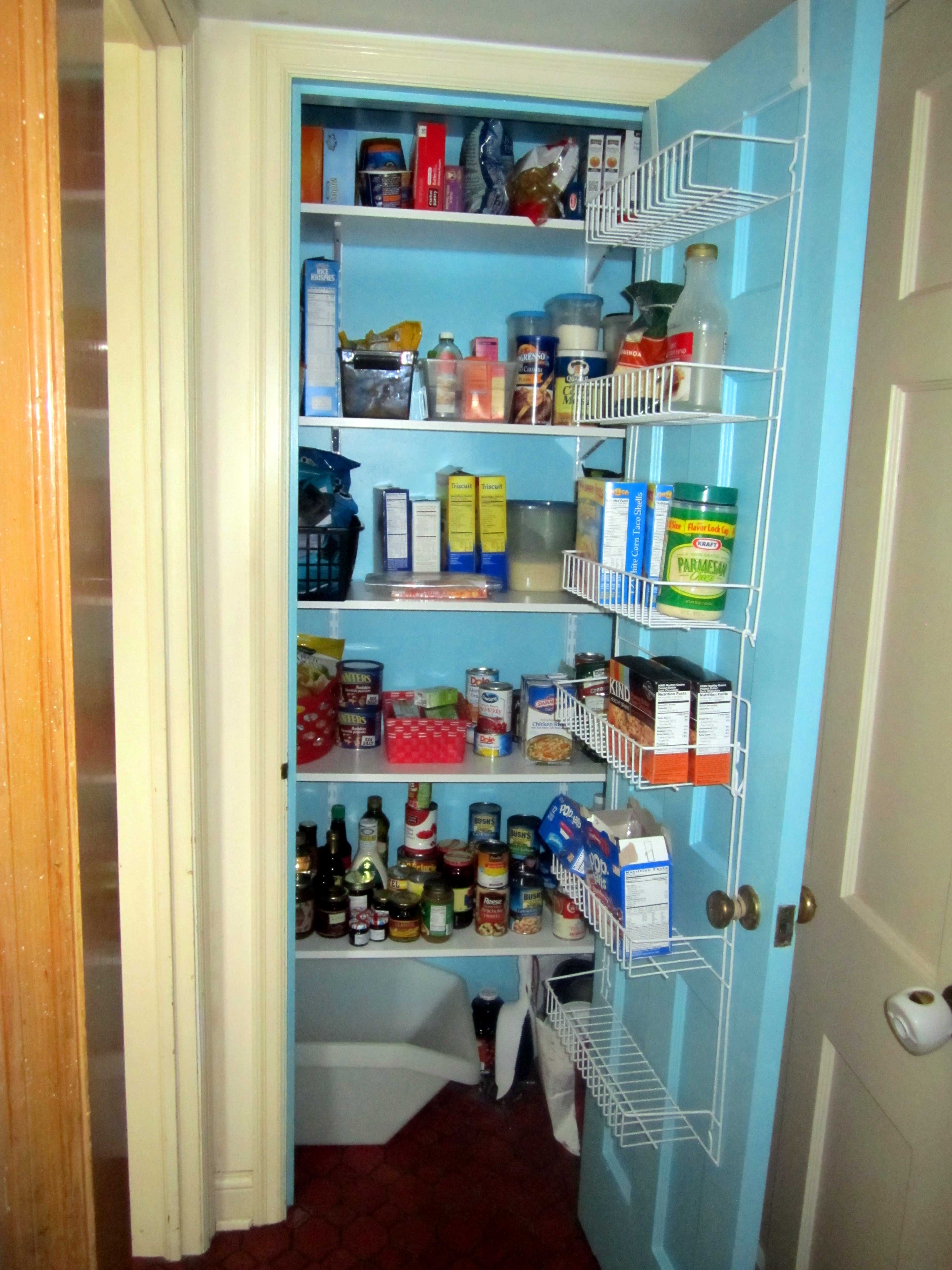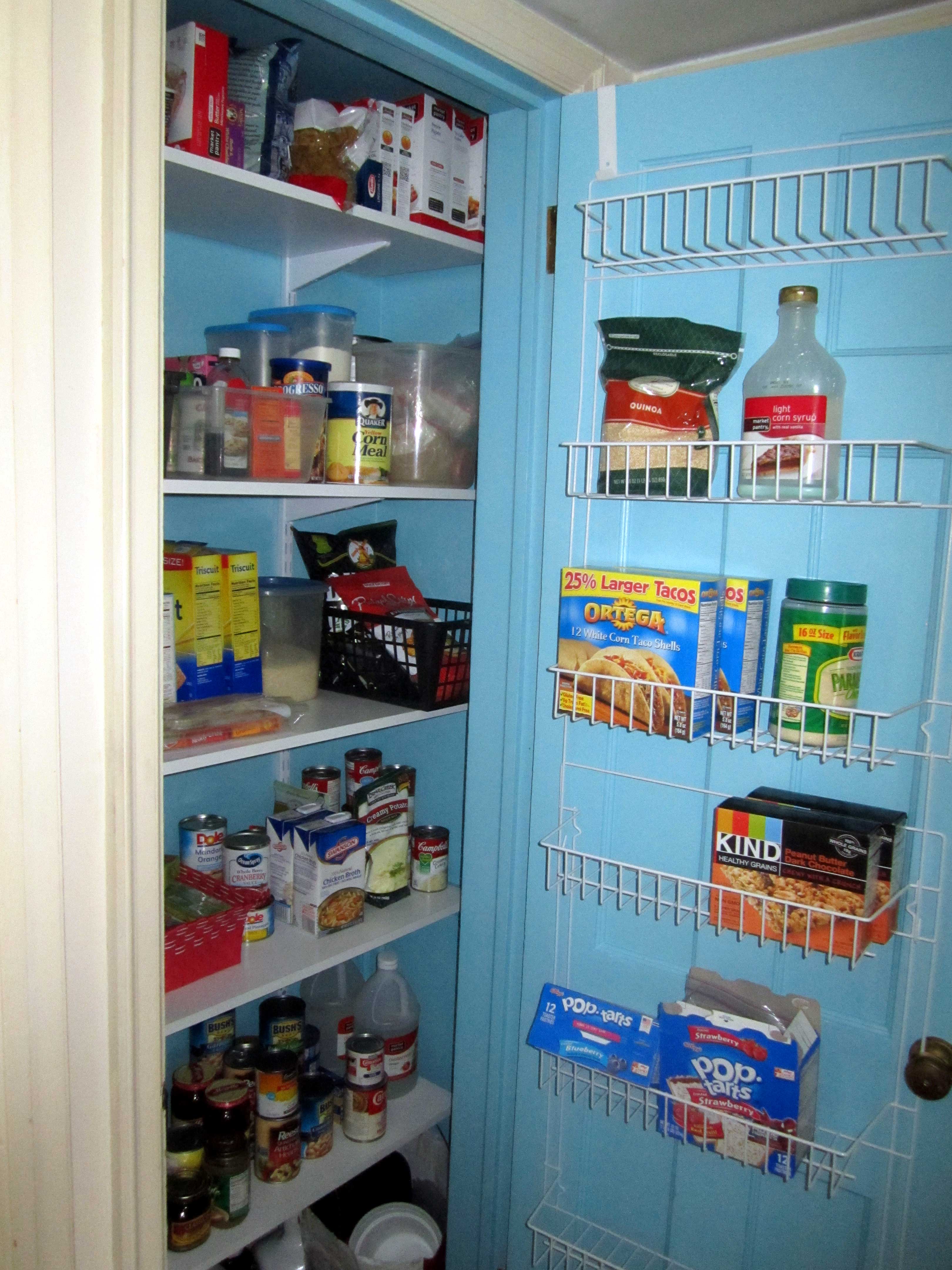 I think it tripled our space. Seriously. I pulled stuff from another cabinet – so all similar items are in one place. It's so nice and is going to change. my. life. when it comes to the grocery list. Seeing what I have? Yes, please!
Here you go, a final dramatic side-by-side.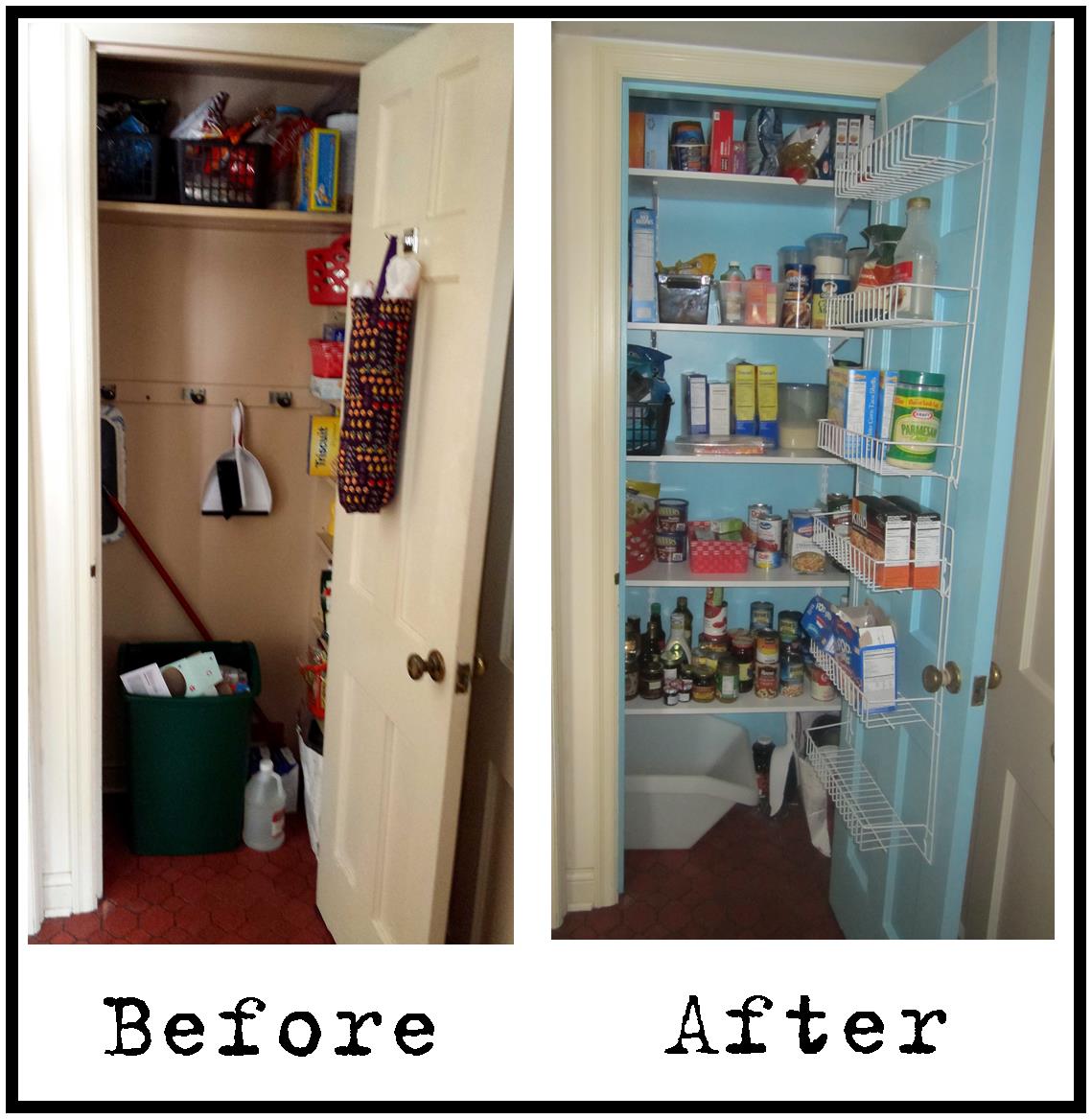 What about you? Have any projects that are finally coming to fruition?