Tag Archives: gate
Happy Belated St. Patty's Day from an Irishwoman. For reals. Can you say McCue? Yep, maiden name my friends. So pre-married with kids, I celebrated like no one's business. But this year we just hung around the house. I did up a little decor (you knew I would!) for the occasion, however.
First I laid out all I had going on. I was going to try not to buy anything.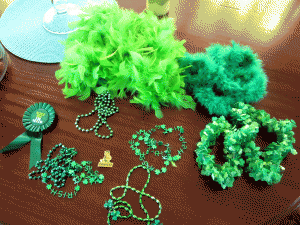 Then I played around. I layered the feathered boas and shamrock lei in the hurricane. Then added the beads to votive cups and just put the ribbon on the side.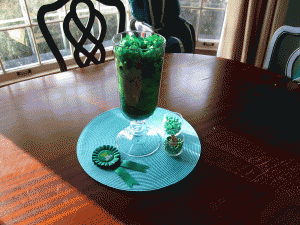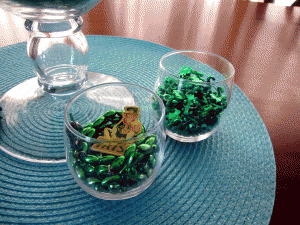 I kept it that way for a couple days. But when I ran into Michael's for something else, sparkly shamrocks and green hats called out to me, "Lisa, please buy us!" I answered the call with some green of my own and they were mine.
I put a couple of the shamrocks in the hurricane (liked that it added some height).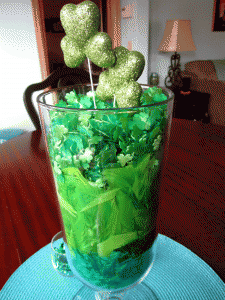 And took away the ribbon.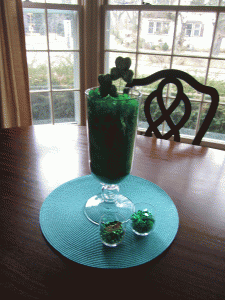 I then took a large vase, added some filler and a couple of hats and shamrocks to that.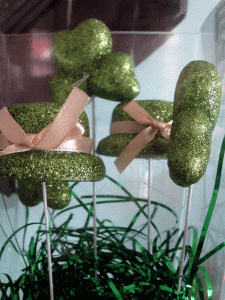 And brought a little green vase with some fake leaves from downstairs to complete the addition to the mantle.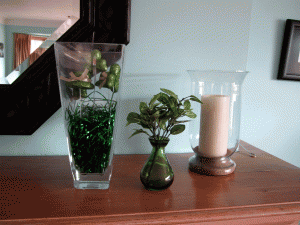 I had also purchased some confetti-ish stuff (?) and put that around the clock and added a couple of hats to the vase behind it.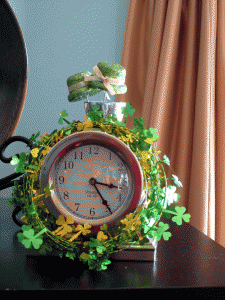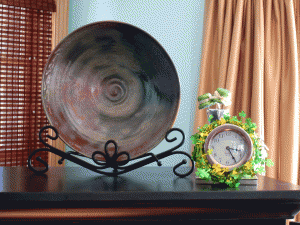 Lastly, I put a sparkly shamrock on the gate.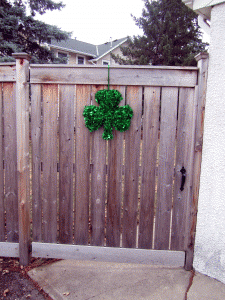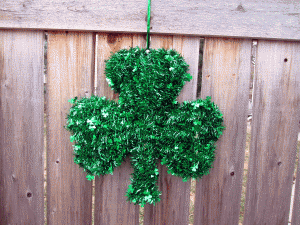 It worked. I am thinking maybe next year I'll do a little banner for the mirror. Maybe I could try one of my pinterest ideas. We shall see…otherwise, at least I've got this cutie hanging around. Best. Decor. Ever.