Tag Archives: Thanksgiving
Well the holidays came and went and so I thought I should do some catching up with centerpieces. This year for both Thanksgiving and Christmas I found inspiration online and then did my own take. We'll start with the Thanksgiving centerpiece.
Inspiration photo from Martha Stewart: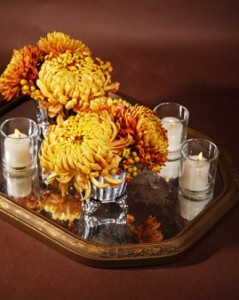 I ended up creating something similar: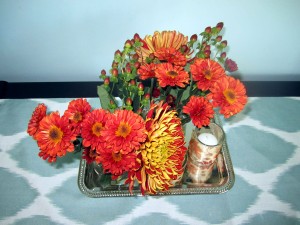 I just started with some basics: silver/mirror-ish tray, votive candle holders, vases and ribbon.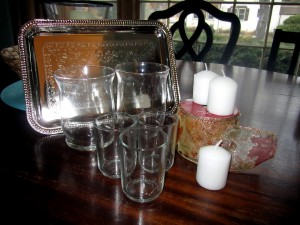 I wrapped the ribbon and hot glued it, then put it on the candle holders. My theory here is the the ribbon could be removed/saved and the votives could be used in the meantime. I ended up burning my fingers (ouch!), so am not sure I'd do that again. I might just hot glue to the vase knowing it could be scraped off.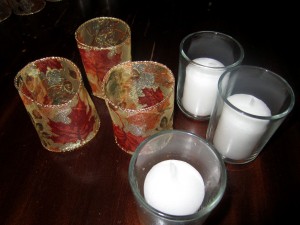 I then bought three bunches of flowers and arranged them in the vases.
I made two of these and gave one to a friend who was hosting Thanksgiving and then brought one to our hosts, my in-laws.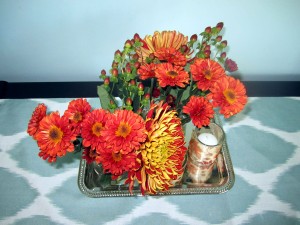 I was pleased with how they turned out. I think the ribbon added the touch is needed since the tray I used didn't have the contrast the inspiration photo did.
I think this could be easily adapted to any time of year, just change out the flowers and ribbon. Or maybe even forgo the ribbon.
Next up: Christmas centerpiece.