September 10, 2013
Comments Off

on The Bathroom? It's for the Birds…
There have been quite a few changes around here lately. I'll start by catching you up with the bathroom. One day I just decided that it needed more pizazz. So I started by selecting some nice new fabric for a curtain.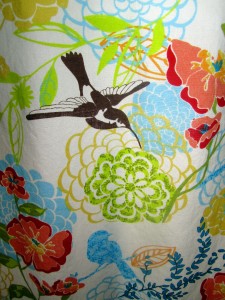 Once I had that I changed from plain white…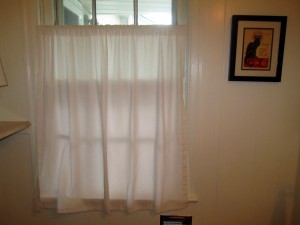 To something more festive (I also changed the artwork next to it since it got a little busy).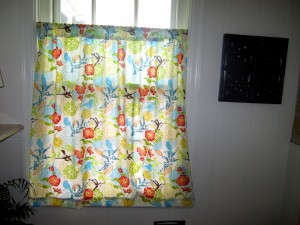 Then I turned my attention to the big wall to the left of the window. Eventually I think stacked shleves would be nice there. But for now, that marble-ish looking shelf is going nowhere (I've tried), so I concentrated on filling it out more.
From this…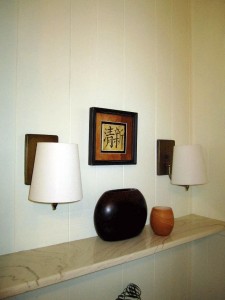 …to this.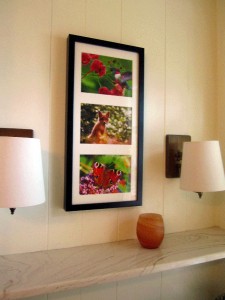 Then I knew I wanted it toflow more from the main part of the house, which is currently more teal-ish. The living room is a subtle color so I went bolder in the rug. Just a few small changes took it from a safe/plain white…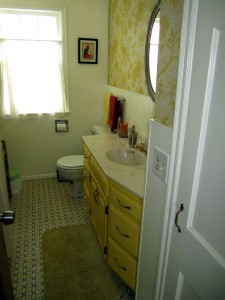 ..to something with a little more pizzaz.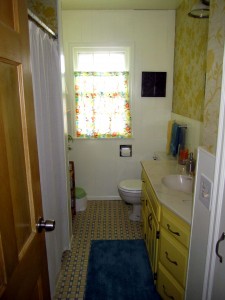 The curtain brightens my day no matter the weather. I think that's the takeaway here. A small change that really uplifted the room.
Thinking back, however, what's most dramatic is how it looked when we moved in.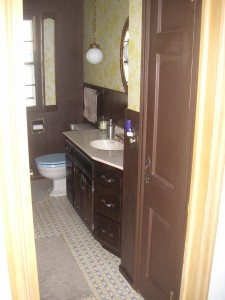 It's amazing what a few gallons of paint and some accessories can do. So if you have a "problem" room, be sure to think about the small things that can be done to create a dramatic difference.