June 27, 2012
Comments Off

on 4th of July
Well, the Fourth of July is coming and so you know what that means – a little decor upheaval around here. We usually have a few people over on the 4th so I have been "collecting" related items over the years. I have quite a few flags, some pinwheels and other items. I will do more the actual day to spice up our table, but I did add a few touches in the meantime.
I started by putting a flag on the front door…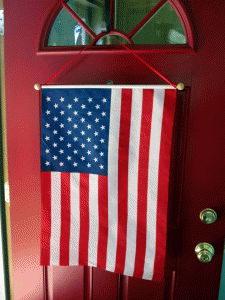 …and in the flower pot out front.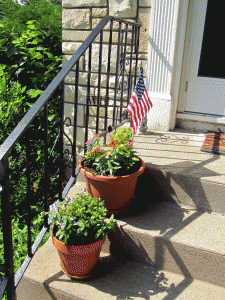 Then I did a little addition to the mantle. I added a mason jar with flags and some straws that look like firecrackers and a wooden Uncle Sam that my Mom made.
From far away…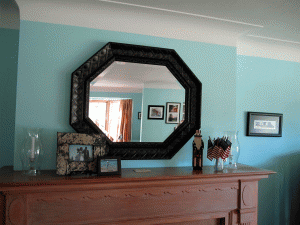 Close up…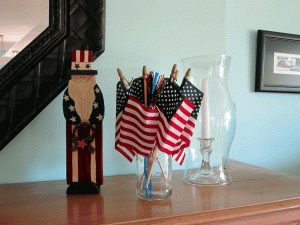 Then it was on to the buffet. Similar mason jar dealio on a red paisley runner.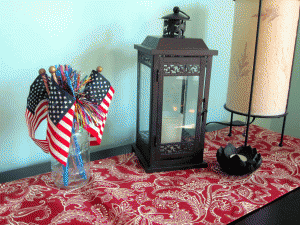 The dining table got a white runner with red vase filled with a flag and other sparkley deals. Yes, I do believe that is the official name if you are looking for those.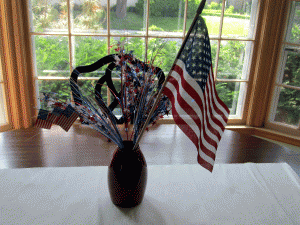 Then outside to the gate I went. Another flag in the flower pot.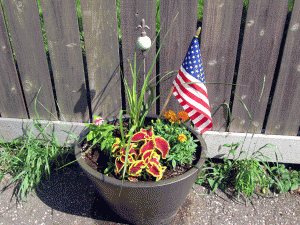 And this year I came across stars that were red, white and blue. Since they were small, I tied three together and hung them on the gate.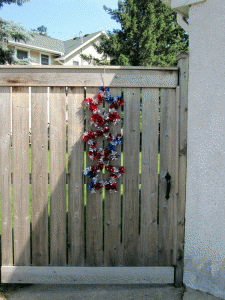 My likey. Lots. There's just something about being greeted with festivity-type decor.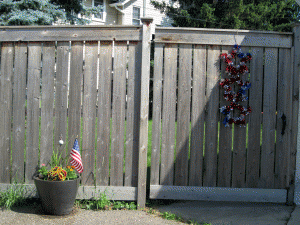 I did end up changing the front door flag back to our "J" wreath. We had replaced our full-glass with a screen on the storm door and so the flag was "knocking" on the door constantly. I have put it in the front window for now, but am not sure where it will end up. I did capture a cute photo of Mr. Guy before I did the switch, however.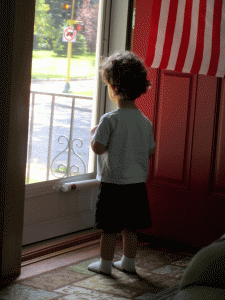 So that's where we are at for now. More pics to come after the BBQ. Have you put up any 4th decor? Maybe some flags waving in the wind?