May 8, 2012
Comments Off

on Getting Kitchy in the Kitchen
The dishwasher wasn't the only addition I've done lately in the kitchen. I also added some "stuff" to the walls.
First up: wall decals. We have a large wall in the kitchen that is also a walkway. I wasn't sure what I was going to put there because shelving is out (would be in the way while passing by). Sometimes I get into "decision paralysis" and then things sit foreva half done or not done at all. But when I was in Herberger's last month, I came across some wall decals on clearance. I thought they would definitely add some visual interest and into my basket they went.
Before: plain wall.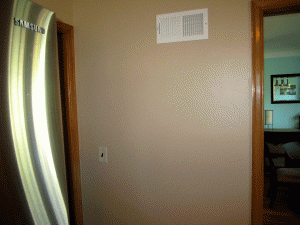 After: decals up.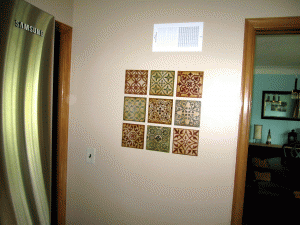 How it went down: I began by taping the sheets up using masking tape. I moved them around until I had them in just the right place.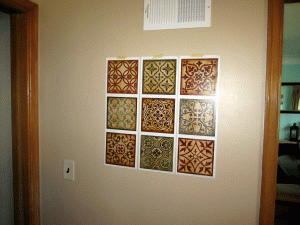 Then I started putting them on the wall. I used a level (yes, I like to be precise) to get the first one situated. Then I used masking tape to put the others up. The width of the tape was just right.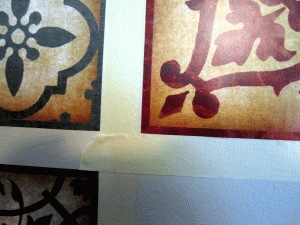 Finally, all decals were up and ready for visual consumption.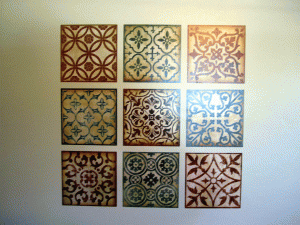 They look good. For now. I like them well enough but will probably change them out at some point. I do really like having something there though versus a big blank wall.
Next up: hanging trivets as artwork.