May 17, 2012
Comments Off

on Hang It Like It's Hot
Oooookkkkaaay. So you have a blank wall. And you have some nice trivets. Why not put them on the wall? That's what I did!
I bought these 3 trivets years ago. Actually, they came in a set. I had hung them up at my last house but when we moved here they went in a drawer. Recently I've been thinking that the corner of the kitchen needed something to balance the other side, which has 2 paintings.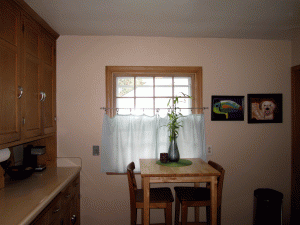 Now with the trivets in place.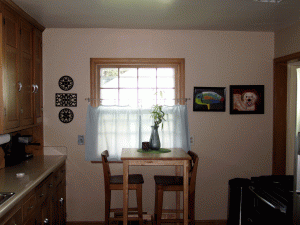 Me likey. Although the last time I had some black nails that were a little betta. I think I may try to get more of those. For the now the silver will do.
Wanna see them up close??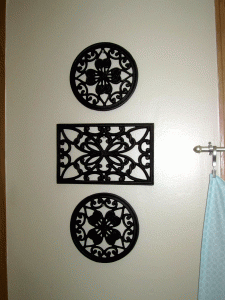 Yes, the 2 round ones are the same design. I just hung them differently so they'd be more interesting.
How about you? Hung anything interesting on your wall lately?