February 18, 2013
Comments Off

on Getting on the Gallery Wall Bandwagon
So, it's been done before. Many times. Decorators have done it. Bloggers have done it. And now, you can add me to the list. Our main floor hallway has gone from this…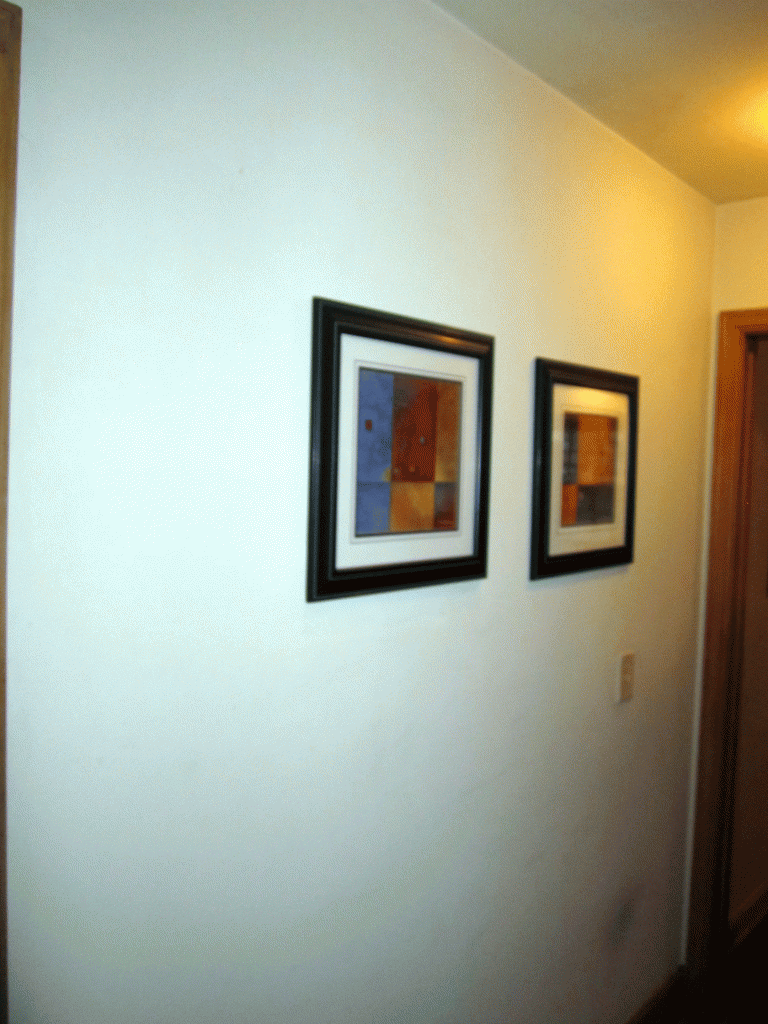 To this…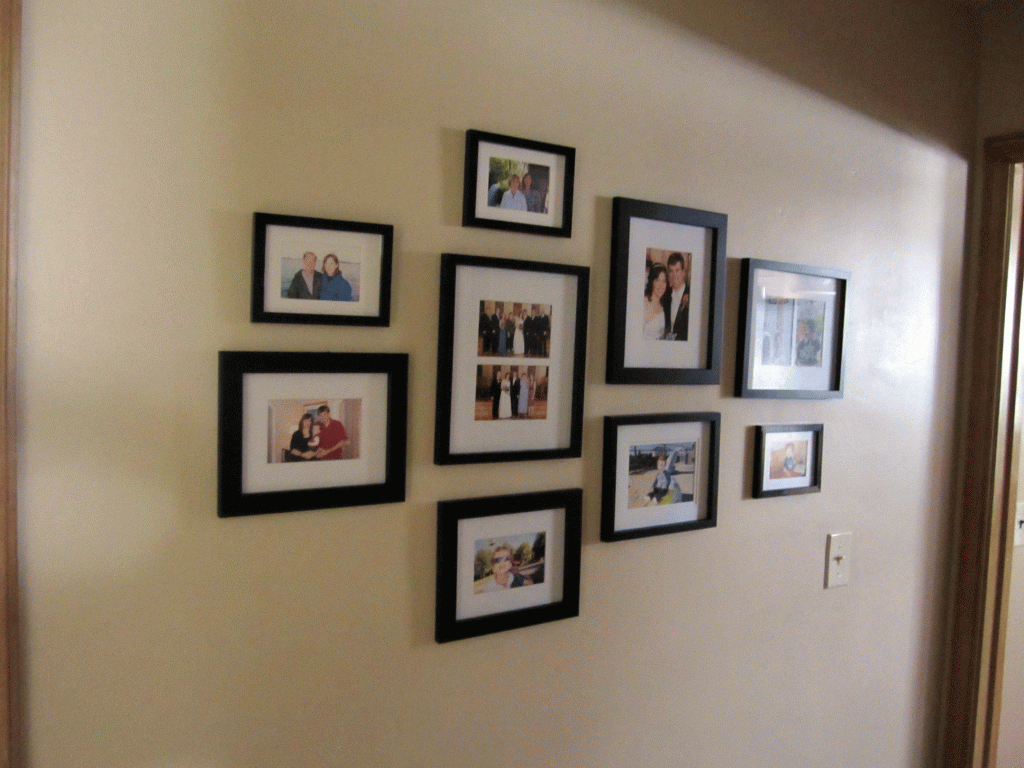 If you think the coloring looks different – you aren't wrong there either. It's been freshly painted a light beige color. (Months ago is freshly right?) Once the color was done I didn't think I wanted to put back the old art.
Actually, I had started thinking about a gallery wall way back when we first moved in. Then about 6 months ago Target had a super sale on a "set" of frames – like 60% off. I started with those and then bought just a couple more small ones. I wanted all the frames to be similar, which is why they are all black in color. Additionally I used white mats for all the frames (buying one if it didn't come with it) to be more uniform. With an asymmetrical layout I thought cohesion was important on some level.
The first thing I did was take them to the living room to tried different layouts on the floor. I moved pictures around (printed draft on regular paper) until I got the best arrangement.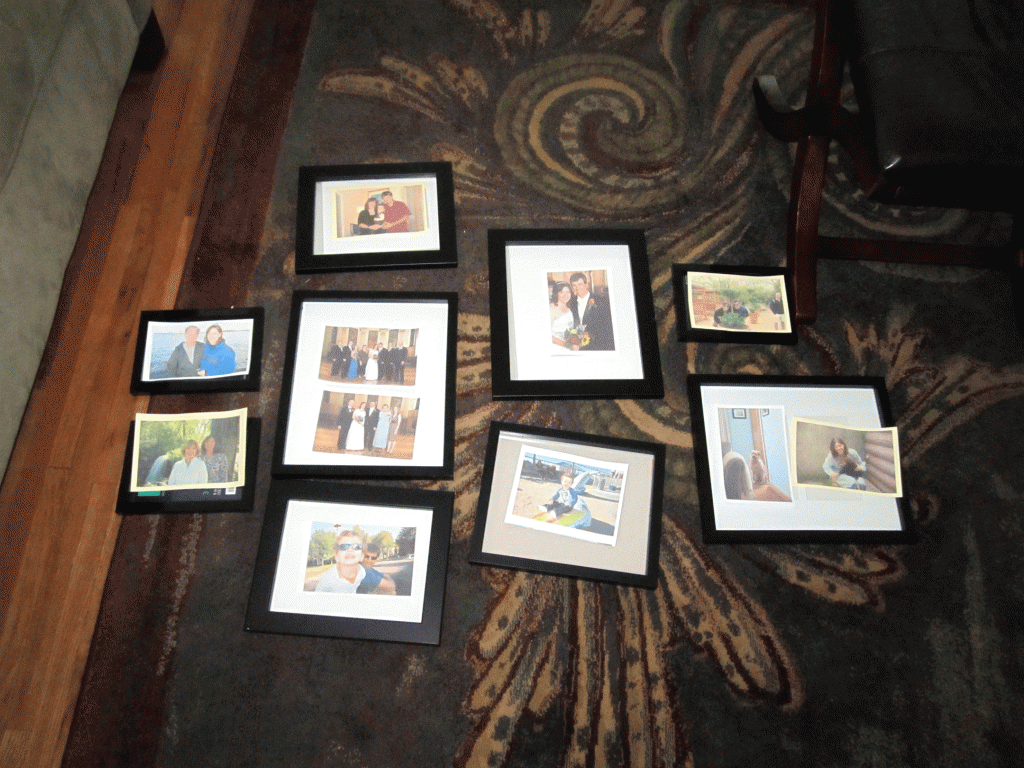 Then I took a photo of that arrangement to refer to later. I kept the draft photos with the "right" frame so I would know what size to printout. When they were all printed and secured in frames, I took the big pile o' frames to the hallway.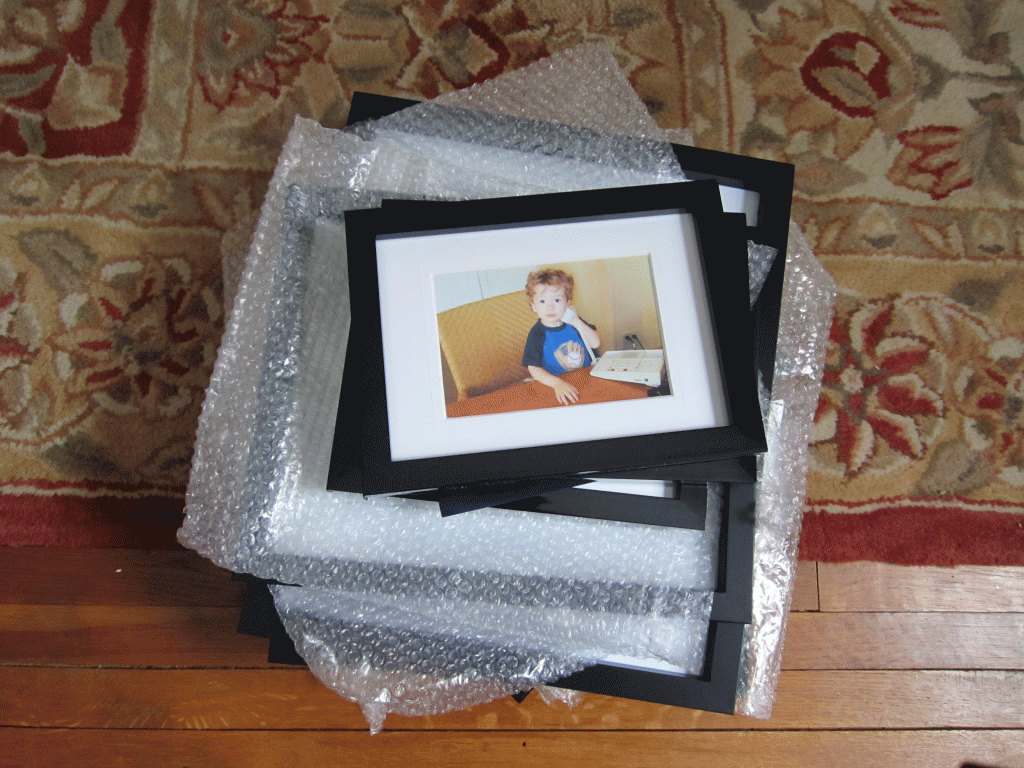 The frames came with a ready-made template that you could in theory just tape to the wall, make sure it's level and start hammering. However, I didn't want to use their layout so I cut them out individually with 3 additional ones for the small frames. Then I taped them in place.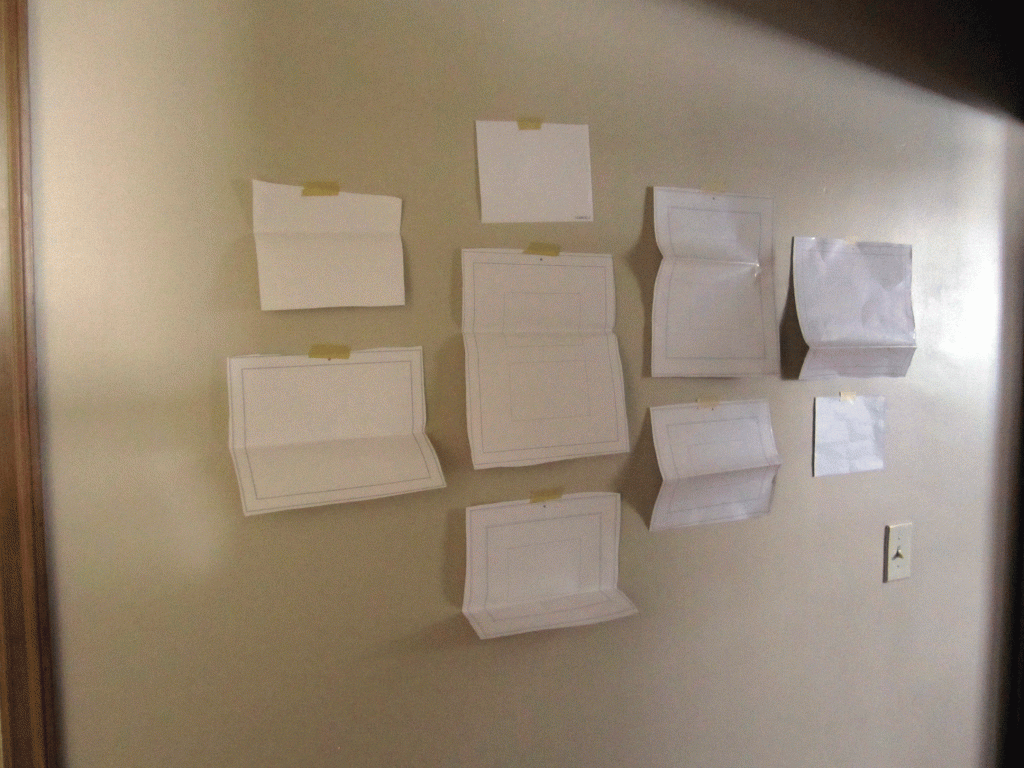 Once they were on the wall I started with the larger ones in the center. When I had one up, the others went pretty smoothly. I used a highly complicated measuring system – 3 finger widths – to ensure the spacing was the same all the around. The first time I tried something like this I actually used a ruler. Silly girl. Finger width = more accurate and easier.
Although the templates were taped up, I ended up taking each down prior to putting the matching frame up. That was easier then re-figuring the template.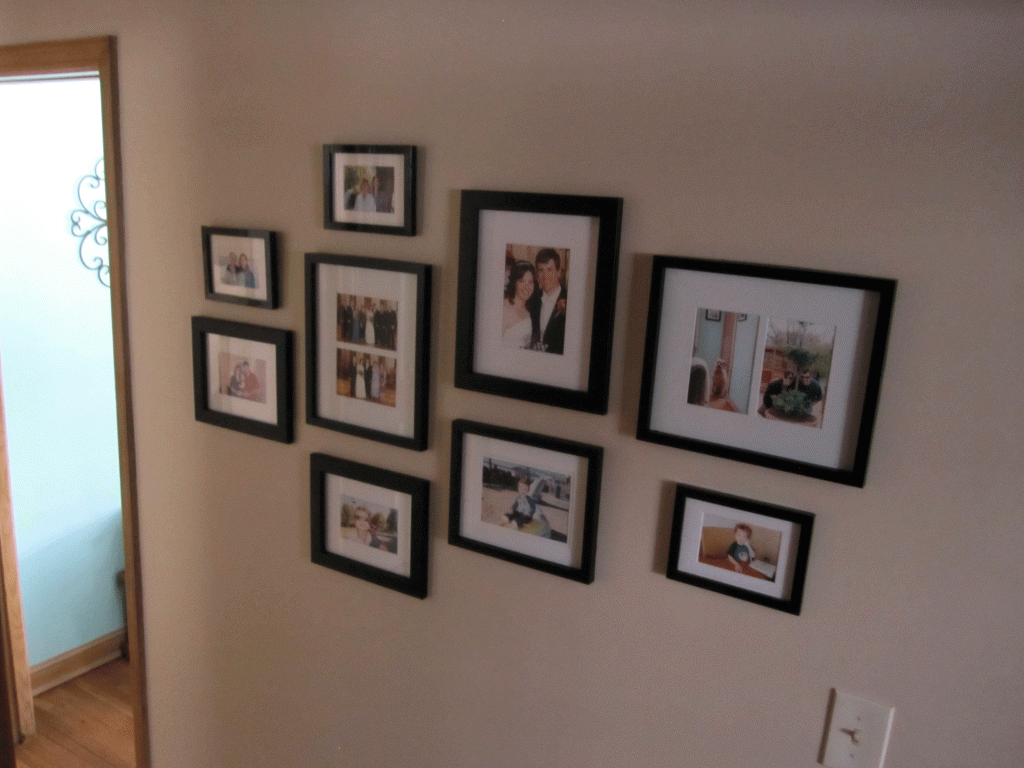 I am loving the arrangement in that space. It's adds energy to the hallway – helping the chi flow. Plus Evan is having a great time pointing out all those people (including himself – "that's Evan!"). And now he also gets a visual of "Grandpa Dennis in heaven" (my late father) who I still miss every day.